CLINICAL PSYCHOANALYSIS IN THE PASTORAL OFFICE
Keywords:
Psychiatry, Psychoanalysis, psychoanalytic theories, Freud
Abstract
Clinical psychoanalysis in recent years, especially in this last decade, has become an important tool in the pastoral office, concerning human behavior, as much as the anthropological, philosophical, psychological, sociological, and pedagogical sciences, among others. The mind of the human being is the focus of the study of Freudian psychoanalytic theories. It is a treatment of the things of the unconscious, which aims to help the patient understand his attitudes, his fears, his dreams, his failures, and his anguish. Religion does not refuse to accept other sciences, and even less can the conductor of counseling remain apart from what is already known about the psychic needs of the human being. The search for an interdisciplinary dialog is healthy and maintains the communication path that favors the patient and brings him closer to the ideal treatment. The limits between what happens in the pastoral office and psychoanalysis should not diminish the importance of the latter for knowledge about the human mind. By the way, this work does not aim to discuss the belief regarding the way of salvation (Soteriology), but the human being as a citizen in society and in his individuality.
References
Aronowitz S(1972) Introduction. In: O'Connell MJ, et al. (ed.) Critical Theory: Selected Essays. New York: Continuum.
Assoun, P.-L. (1983). Introdução à epistemologia freudiana. Rio de Janeiro: Imago
Durkheim, É. 1995 (orig. 1912). The Elementary Forms of the Religious Life (trans. Karen Fields). New York: Free Press
Feuerbach, L. 1881. The Essence of Christianity, 2nd edition (trans. George Eliot). London: Trübner & Co., Ludgate Hill.
Lacan, J. (1987). O seminário, livro 2: O eu na teoria de Freud e na técnica da psicanálise. Rio de Janeiro: Jorge Zahar. (Seminário original de 1954-1955)
Marcuse H (1970) Five Lectures: Psychoanalysis, Politics, Utopia. Trans. Shapiro J J and Weber S M. Boston: Beacon Press.
Parsons WB (1999) The Enigma of the Oceanic Feeling: Revisioning the Psychoanalytic Theory of Mysticism. Oxford: Oxford University Press.
Pfister, O. (1948). Psychoanalysis and education. Madrid: Revista Pedagógica.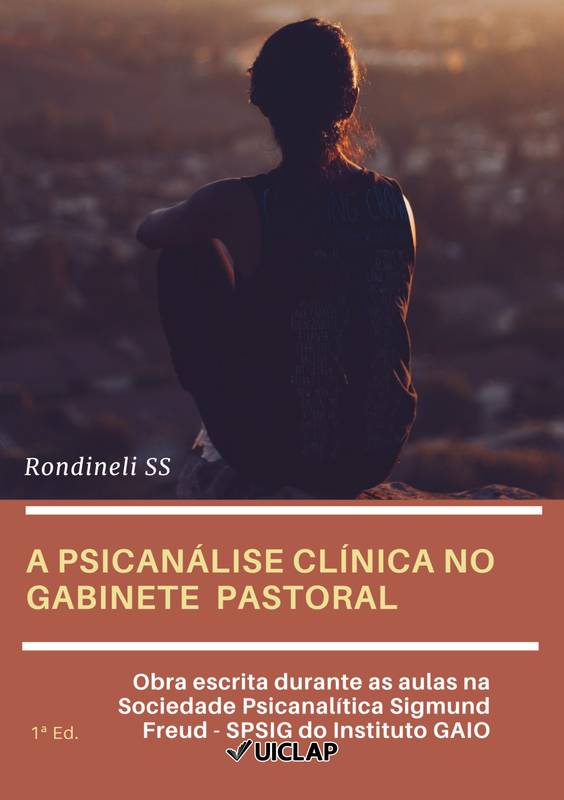 Additional Files
How to Cite
Souza, R. (2023). CLINICAL PSYCHOANALYSIS IN THE PASTORAL OFFICE. Biofarma - Multidisciplinary Scientific Journal of Biology, Pharmacy and Health, 3(2). Retrieved from https://biofarma1.net/index.php/1/article/view/30
License
Copyright (c) 2023 Biofarma - Multidisciplinary Scientific Journal of Biology, Pharmacy and Health
This work is licensed under a Creative Commons Attribution 4.0 International License.
You have the right to:
*Click on the license image above for more details.