Biotechnology
what it is and how it helps mankind to develop
Keywords:
Biotechnology, healthcare, innovation, patents, biotechnology, health, microorganisms
Abstract
Biotechnology has been used by the human species since ancient times. This is because, in its broadest sense, biotechnology comprises the application of microorganisms, plants and animals to obtain processes and products of interest to society. Thus, ever since we used microorganisms to ferment bread, beverages, and other foods, we were already performing biotechnology. As time went by and science advanced, new technological tools were developed and started to complement biotechnology as we know it today. 
References
Alexander D, Clarkson J, Buchanan R, Chadwick G, Chesters R, Drisko CL, Douglass CW, Farrell L, Fletcher K, Makoni F, Monaco M, Nordquist B, Park NI, Riggs S, Schou L, Smales FC, Stamm JW, Toh CG, Volpe T, Ward P, Warren P. Eur J Dent Educ. 2008 Feb;12 Suppl 1:64-73. doi: 10.1111/j.1600-0579.2007.00481.x. PMID: 18289269
Almarsdóttir AB. PLoS One. 2022 Jan 11;17(1):e0262537. doi: 10.1371/journal.pone.0262537. eCollection 2022. PMID: 35015783
Evens RP. AAPS J. 2016 Jan;18(1):281-5. doi: 10.1208/s12248-015-9833-6. PMID: 26475480
Druedahl LC, Kälvemark Sporrong S, Minssen T, Hoogland H, De Bruin ML, van de Weert M,
Mozafari, M., Tariverdian Te Beynaghi A. Trends in Biotechnology at the Turn of the Millennium. Recent Patents on Biotechnology, 2020.
Waldman SA, Terzic A. Clin Pharmacol Ther. 2017 Jan;101(1):8-12. doi: 10.1002/cpt.551. Epub 2016 Nov 21. PMID: 27869291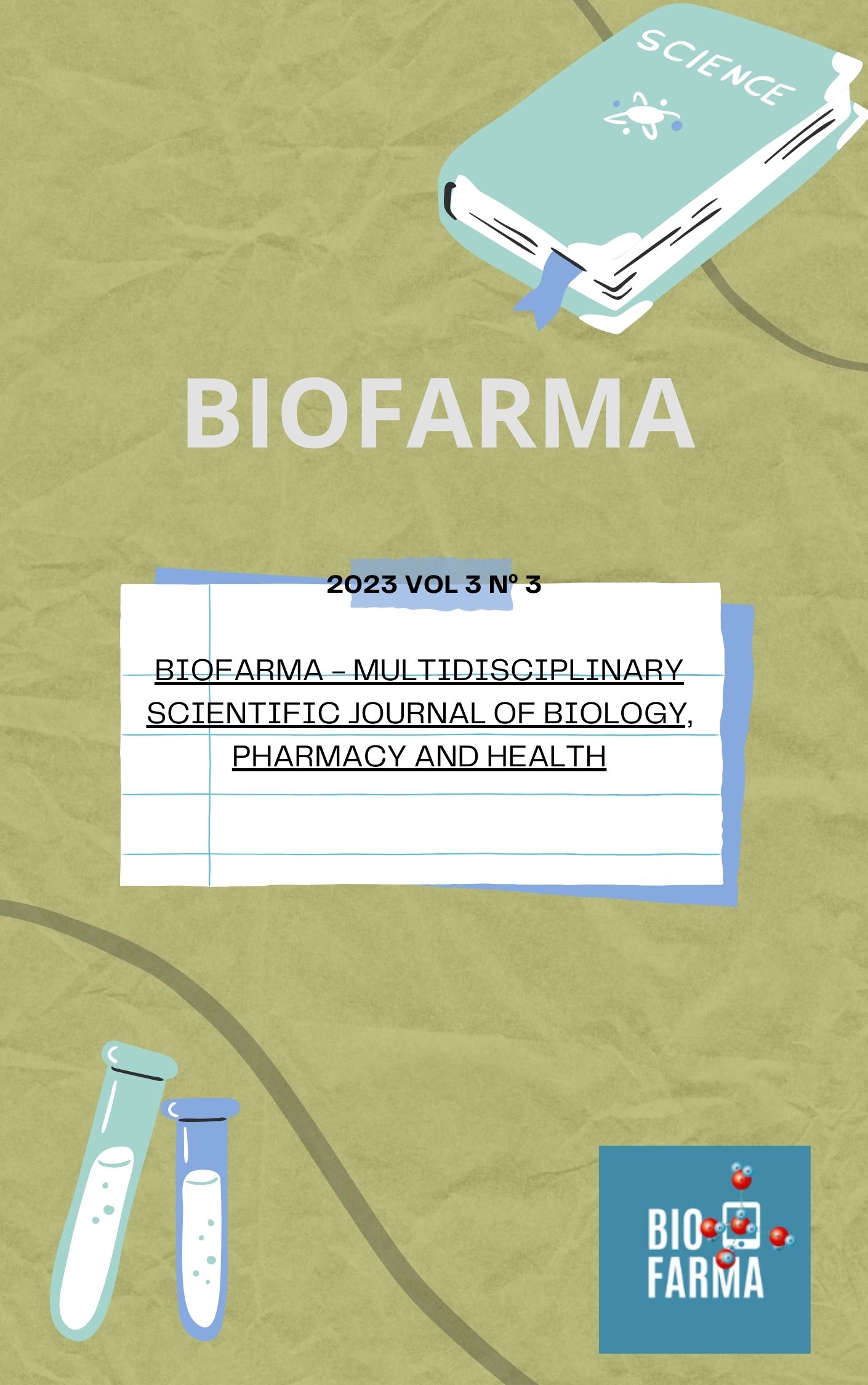 Downloads
How to Cite
LEUZINGER, B. (2023). Biotechnology: what it is and how it helps mankind to develop. Biofarma - Multidisciplinary Scientific Journal of Biology, Pharmacy and Health, 3(3). https://doi.org/10.59087/biofarma.v3i3.34
License
Copyright (c) 2023 Biofarma - Multidisciplinary Scientific Journal of Biology, Pharmacy and Health
This work is licensed under a Creative Commons Attribution 4.0 International License.
You have the right to:
*Click on the license image above for more details.